Harnessing the power of the many
Gallifrey practices "venture philanthropy"
01
About
Vision: Make progress by translating research into action
Ocean
Gallifrey identifies collaborative opportunities to tackle ocean conservation issues by identifying synergies that could be exploited and roadblocks that could be overcome by working together. Our model of engagement is to partner with other organisations.
Gallifrey practices "venture philanthropy"
This is characterised by:
• Focusing on measurable results
• Building capacity with a long term view
• Willingness to experiment and "try new approaches"
• Contributing financial, intellectual, and high personal involvement
Mission: Working collaboratively to advance marine protection and social enterprise
Education
Gallifrey supports social enterprise, applying commercial strategies to solve human and environmental problems, rather than simply maximising profits for external shareholders. Gallifrey supports several scholarships for a variety of students from primary, university and post-graduate education. In addition, Gallifrey supports selected research in social enterprise.
We encourage collaboration between other organisations to:
• Not "reinvent the wheel"
• Identify and fill the gaps
• Achieve our mutual objectives through collaboration
Gallifrey does not solicit funds or grant proposals.
02
Key Issues
Arctic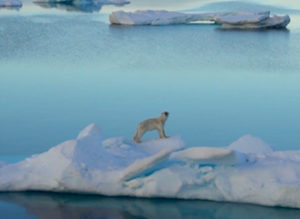 ▷ PLAY
Only the Arctic Ocean, hasn't been fished,, drilled or polluted. Let's keep it that way.
Climate Change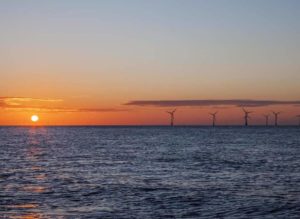 ▷ PLAY
At the front line of climate change, the ocean plays a central role in regulating the Earth's climate.
Deep Sea Mining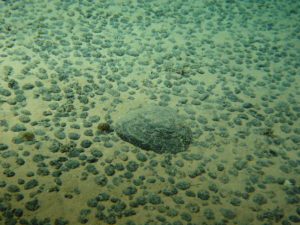 There are sources of minerals in the deep sea but we must first understand how to manage and mitigate the risks that come with extracting them.
Plastic Pollution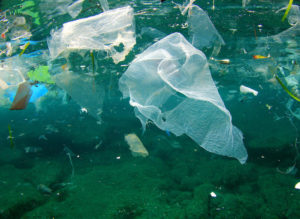 Our demand for plastic creates an environmental and public health nightmare. The impact affects the creatures of the sea and humans.
03
Oceans
Summary of Current Projects
Fair Carbon Project
Deep Sea Mining
Plastic Free Campus and Carbon-Free Campus
Primary Micro-Plastics in the Oceans
Health Issues Infographics
Marine Education Comic Books
Resources and Downloads
Previous Projects
04
Education
Gallifrey Scholarships
The Gallifrey Foundation provides scholarships to students at the following institutions
05
Team
Antoinette Vermilye - Co-Founder
John Vermilye - Co-Founder
Laurianne Trimoulla - Communications and Project Manager
Olga Navarro - Administrator Plastic Free and Carbon Free Campus
Josephine Vermilye - Creative and Communications Coordinator
Luca Poynton - Ocean Policy Coordinator
Antoinette Vermilye - Co-Founder
Antoinette is passionate about the complex interrelationships of the ocean, plastics, gender, and overfishing on social injustice, human health and the environment. She seeks either coalitions to find action-oriented solutions that will have far reaching impacts downstream or to take action on identified gaps where little or no attention is being paid.
In this connection she has worked with migrant refugees from Africa to understand the impacts of EU subsidies for EU fisheries on migration from Africa;
Helped created a twitter campaign to empower citizens to tweet airlines on their policies of carrying shark fins as cargo;
Co-created SheChangesClimate to get the UK, Egyptian and UAE COP leadership team to include equal gender representation at the top so that balanced and inclusive policies trickle down to all COP policies;
Created WTF Wheres The Fish?! campaign to empower citizens to add their voice to civil action against overfishing and unsustainable fishing methods on national and international waters;
Curated Voices from the Ocean – an educational podcast series interviewing creatures of the ocean from their perspective
Created awareness campaigns on the impacts of chemicals and plasticizers on human health, the environment and social injustice;
Co-created Plastic Free Campus – a series of online modules to help schools and individuals to critically audit plastics and waste and reduce their plastic footprint in school, home and community;
Watching brief on microplastics in tyres to create a tyre abrasion standard in order to measure the microplastics from tyres entering the atmosphere and ocean (30% of all microplastics come from tyrewear) which is vital as air pollution risks switching from tailpipe to tyre as governments mandate switches to EVs.
John Vermilye - Co-Founder
A graduate of Harvard University and alumnus of the London Business School, John's career has been built around the airline industry. He is the owner and Chairman of Travel Sentry which sets standards for the luggage and airline industry and provides solutions which benefit passengers, airlines, airports, security agencies and customs. John has been active in marine conservation issues since co-founding the Mare Nostrum Foundation in the 1980s and is Co-Chair Board of Directors for Sylvia Earle's Mission Blue.
Laurianne Trimoulla - Communications and Project Manager
Laurianne holds a Master's degree in communications. She began her career in the luxury goods industry in Geneva, and then moved to international organisations and scientific environments, such as ICRC, CERN, WIPO, EPFL, and GESDA. Being also a diver and a part-time Communications Manager for Oceaneye (a Swiss association that studies and maps marine microplastic pollution worldwide), she is deeply committed to the issues of sustainability, the environment, and marine conservation.
Olga Navarro - Administrator Plastic Free and Carbon Free Campus
Graduated as a Civil and Environmental Engineer, Olga's strong passion for the environment led her to earn a Master's degree, gaining extensive experience in Water Project Management in Europe. Driven by sustainability – particularly for plastic pollution issues – she was instrumental in co-creating the Drop It, Re-think Plastic Campaign in the Middle East in 2016. She now manages the Drop it Youth Campaign from Switzerland, empowering students to raise awareness and take action on single-use plastics. As a Coordinator for The Plastic Free Campus Programme Olga is delighted to combine her sustainability expertise and her current goals to make global impact.
Josephine Vermilye - Creative and Communications Coordinator
Whether travelling, photoshoots, nature conservation work, freelance illustration / art / graphic design, running her Etsy shop, Josephine loves to explore new paths and avenues and ideas. She has a love affair with the outside world: from hiking, skiing, rock climbing, skateboarding, surfing, or learning new sports. This manifests itself as well in the work she does fighting daily for things in which she believes in; like protecting our planet and changing behaviours.
Luca Poynton - Ocean Policy Coordinator
Luca Poynton is a Swiss/Australian/Italian national currently completing a BSc in Psychology at Durham University and is an alumni of the International School of Geneva where he completed the International Baccalaureate. Luca is passionate about the environment and ways to tackle complex issues that impact ecosystems and planet as a whole. He is experienced in graphic design and social media. He enjoys swimming (is a qualified lifeguard) and cooking healthy food.