Harnessing the power of the many
The Gallifrey Foundation practices "venture philanthropy"
01
About
Ocean
The Gallifrey Foundation identifies collaborative opportunities to tackle ocean conservation issues by identifying synergies that could be exploited and roadblocks that could be overcome by working together. Our model of engagement is to partner with other organisations.
The Gallifrey Foundation practices "venture philanthropy"
This is characterised by:
• Focusing on measurable results
• Building capacity with a long term view
• Willingness to experiment and "try new approaches"
• Contributing financial, intellectual, and high personal involvement
Mission: Working collaboratively to advance marine protection and social enterprise
Education
The Gallifrey Foundation supports social enterprise, applying commercial strategies to solve human and environmental problems, rather than simply maximising profits for external shareholders. The Gallifrey Foundation supports several scholarships for a variety of students from primary, university and post-graduate education. In addition, the Gallifrey Foundation supports selected research in social enterprise.
We encourage collaboration between other organisations to:
• Not "reinventing the wheel"
• Identify and fill the gaps where they exist
• Achieve our mutual objectives through collaboration
The Gallifrey Foundation does not solicit funds or grant proposals.
02
Key Issues
Arctic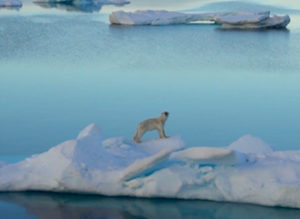 ▷ PLAY
Only the Arctic Ocean, hasn't been fished, polluted, drilled or polluted. Let's keep it that way.
Climate Change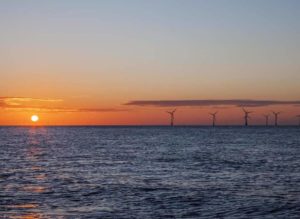 ▷ PLAY
At the front line of climate change, the ocean plays a central role in regulating the Earth's climate.
Deep Sea Mining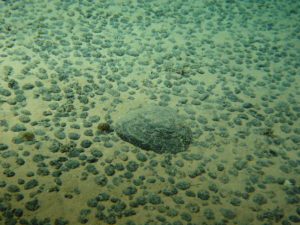 There are sources of minerals in the deep sea but we must first understand how to manage and mitigate the risks that come with extracting them.
Plastic Pollution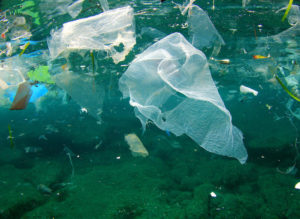 Our demand for plastic creates an environmental and public health nightmare. The impact affects the creatures of the sea and humans.
03
Oceans
Summary of Current Projects
Fair Carbon Project
Deep Sea Mining
Plastic Free Campus and Carbon-Free Campus
Primary Micro-Plastics in the Oceans
Health Issues Infographics
Marine Education Comic Books
Resources and Downloads
Previous Projects
04
Education
Gallifrey Scholarships
The Gallifrey Foundation provides scholarships to students at the following institutions
05
Team
Antoinette Vermilye - Co-Founder
John Vermilye - Co-Founder
Luc Cuyvers
Kristina M. Gjerde
John Moorhead - Carbon-free Campus Ambassador
Mark Beeston
Olga Navarro - Administrator Plastic Free and Carbon-freeCampus
Alexis McGivern - Emeritus
Antoinette Vermilye - Co-Founder
Antoinette has specialised on communications, marketing, graphic and interior design. She is passionate about marine conservation issues and has been an active participant in supporting the work of the IUCN, International Union for the Conservation of Nature. This includes a baseline study of marine plastics in the Azores, public awareness and action to reduce marine plastics in the Maldives and a study of micro-plastics in the oceans. She leads the Foundation's Marine Plastics programme and the impact of plastics on human health.
John Vermilye - Co-Founder
A graduate of Harvard University and alumnus of the London Business School, John's career has been built around the airline industry. He is the owner and Chairman of Travel Sentry which sets standards for the luggage and airline industry and provides solutions which benefit passengers, airlines, airports, security agencies and customs. John has been active in marine conservation issues since co-founding the Mare Nostrum Foundation in the 1980s and serves on the Board of Sylvia Earle's Mission Blue.
Luc Cuyvers
A graduate of New College, Luc earned his Ph.D in Marine Policy from the University of Delaware. He is the author of several books on marine issues and produced a number of significant documentaries on ocean topics, including he Blue Revolution, Sea Power and Setting Sail. Aside from his media work, he is an Associate Professor at the Netherlands Maritime University, where he teaches a graduate course on Ocean Management and Marine Policy. Among Luc's many published works are Sea Fever and the IUCN Report – Deep seabed mining – A rising environmental challenge. See Section 2 – Marine Protection to download these.
Kristina M. Gjerde
Kristina M. Gjerde is Senior High Seas Advisor to IUCN's Global Marine and Polar Programme, adjunct professor at the Middlebury Institute of International Studies at Monterey, California, chair of the IUCN World Commission on Protected Areas High Seas Specialist Group and co-lead of the Deep Ocean Stewardship Initiative (DOSI), a multidisciplinary scientific partnership.  Kristina received her Juris Doctor from New York University School of Law with a focus on comparative and international law, and practiced admiralty law for several years in a New York law firm.
Kristina has authored or co-authored over 150 publications, many with leading ocean scientists.
John Moorhead - Carbon-free Campus Ambassador
John Moorhead is President of Drawdown Switzerland, a Climate Reality Leader and a board member of the Drawdown Europe Research Association. At Gallifrey he focuses on decision-making tools for accelerated climate action.  He is developing the content for Carbon-free Campus, the Climate Change successor to Plastic Free Campus. He has contributed blogs to The Economist Intelligence Unit's Perspectives website and co-authored reports on climate performance in the private sector. John's career spans over 30 years in general and marketing management, coaching & consulting. He holds degrees from Geneva School of Business Administration (DAS), IE Business School (MBA), and Cambridge University (BA) in Natural Sciences.
Mark Beeston
Mark completed a research masters at the University of Portsmouth, modelling pathways of carbon transport in mangrove systems. A former public aquarium curator, he has joined research teams in Singapore, Cyprus and the Colombian Amazon and regularly publishes articles on animal husbandry and aquatic ecology.
Olga Navarro - Administrator Plastic Free and Carbon-freeCampus
Graduated as a Civil and Environmental Engineer, Olga's strong passion for the environment led her to earn a Master's degree, gaining extensive experience in Water Project Management in Europe. Driven by sustainability – particularly for plastic pollution issues – she was instrumental in co-creating the Drop It, Re-think Plastic Campaign in the Middle East in 2016. She now manages the Drop it Youth Campaign from Switzerland, empowering students to raise awareness and take action on single-use-plastics. As a Coordinator for The Plastic Free Campus Programme Olga is delighted to combine her sustainability expertise and her current goals to make global impact.
Alexis McGivern - Emeritus
Alexis earned her MA in International Relations from the University of St. Andrews. Alexis is travelling the world before heading to Oxford to start her double Master's MBA and Sustainability. You can follow her on Lexiseestheworld
During her tenure at the Gallifrey Foundation she was a Marine Programme Officer at the IUCN in a position funded by the Foundation. Amongst other Gallifrey projects she specialised in plastics issues, especially closing the tap and promoting zero waste and sustainability. She is the creator and lead on the Plastic Free Campus project which is now scaling across multiple sectors and geographies.